Aerial, Yoga, Fitness, and community in Manchester, NH.   
Kama Fitness is dedicated to providing a community with a balanced wellness program in the heart of the city of Manchester, New Hampshire
​Take your fitness to a new level in our state-of-the-art facility with workouts designed to motivate and empower.
"Fitness for all abilities, all body types, and all ages"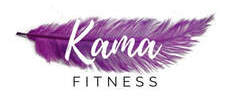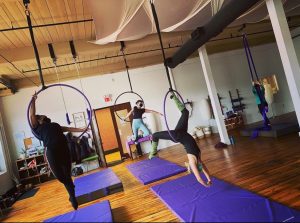 We offer both Aerial Yoga and Aerial Fitness classes to tailor to your needs. Looking for a great release or stretch? Looking for a fun new workout in the air? We offer Aerial classes for people of all levels. Silks, Lyra, and Trapeze!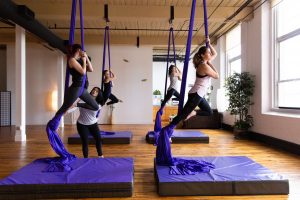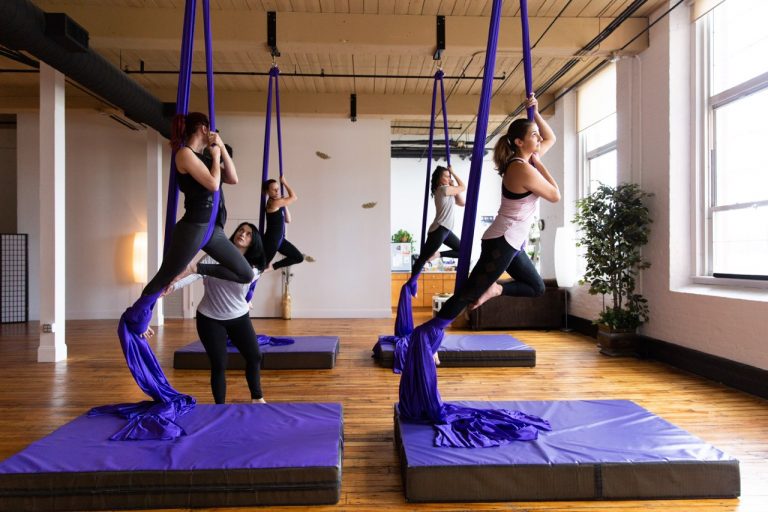 In the air or ON the ground! We offer other fitness classes in addition to Aerial. Check out our Bungee,  Acro-Tumbling and Strength & Flexibility classes. Keep your eyes peeled for when mat yoga returns in the upcoming months.
Events, Workshops, and parties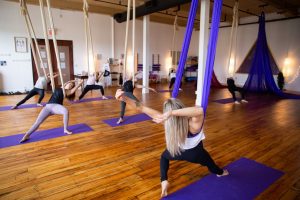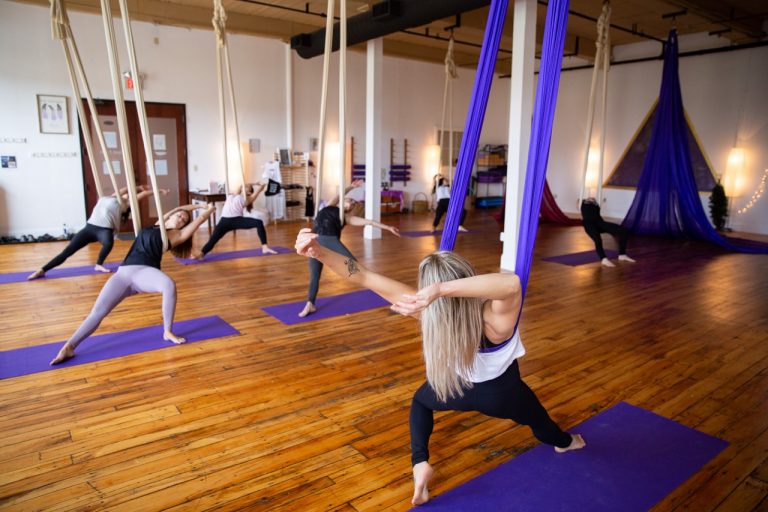 At Kama Fitness we offer more than just classes. Check our social media for upcoming events and workshops. Want to have an event of your own? You can rent the studio with an instructor of your choice for Aerial parties!
Stay in the Know on our Private Facebook Group. 
Continuously voted as the premier Aerial studio in New Hampshire.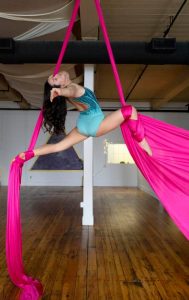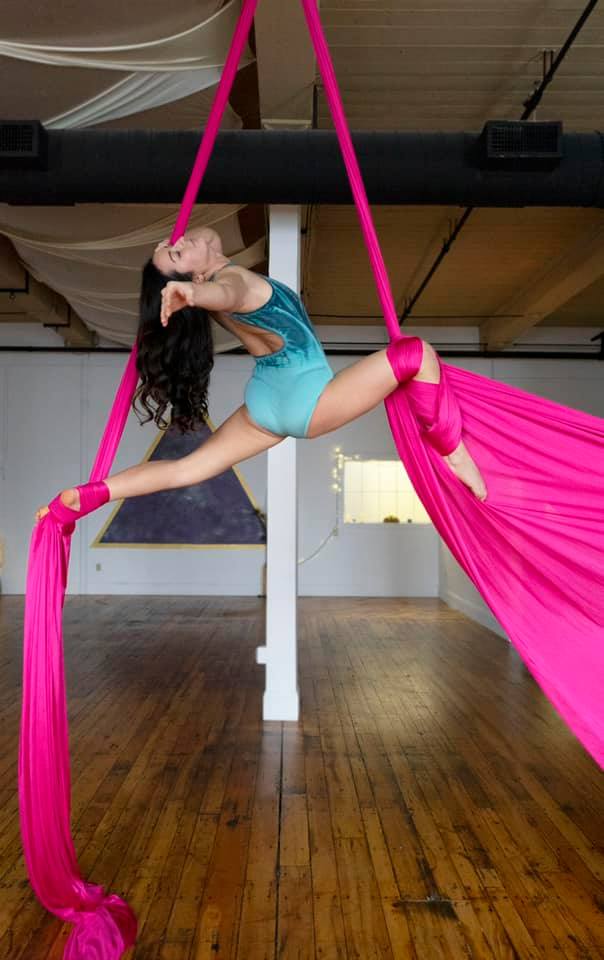 Kama Fitness offers the following classes:
Hear from some of our students.
I love this place! There are a variety of classes for different workouts at different levels. Karlene is an amazing teacher who creates a fun, encouraging atmosphere. The classes kick my butt, but it's so much FUN! Highly recommend!
I am so glad that I have found something that is challenging and fun at the same time. Karlene allows you to learn aerial arts at your own pace and skill level, all while being incredibly encouraging and inspiring.
The studio is very welcoming and the instructors make you feel like family from the first day of class.
I can't say enough about the studio, the owner Karlene, and the incredible women that I take classes with at Kama. What I love about this studio is not only the skillful and safe instruction, but also the supportive atmosphere in class. I've taken classes here for the last couple years and I'm still amazed at everything I've learned and can't wait to see where I am a couple years from now!
I love this studio so much. Karlene is such a fantastic owner, teacher, and friend. Every instructor is not only great at what they do, but also helpful and supportive of any and every accomplishment, whether you're a beginner or have been at the studio for a while. Everyone who attends classes are incredible, too, who always lift one another up (sometimes literally!). I can't imagine a better aerial/yoga community to be a part of than Kama Fitness!
"Kama (pronounced 'kah-muh') literally translates to 'enjoyment from activity,'
and we believe everyone should love their workout."
Love your workout with us.